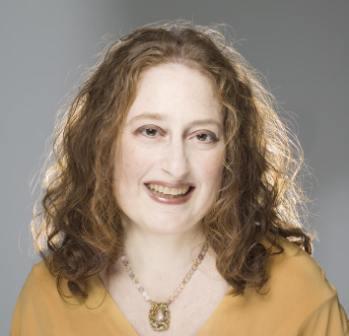 Elissa Weiss, soprano and harpist, performed her solo program of Medieval, Renaissance, Sephardic and folk songs about strong women, "Strong Women and Amazons," in a wide variety of venues, including the unique Waterpod, during 2009. She also won the prestigious Make Music NY contest with her original composition, which then became the "Musical Handshake" of the occasion: hundreds of musicians greeted one another with her melody on the day of the event. It had its official premiere at the Mass Appeal afterparty in Central Park on June 21st, led by David Amram.
With guitarist Lisa Spraragen, she comprises one-half of Glissando Duo, which performs an exotic and unusual repertoire of Renaissance and classical music, plus Jewish and Spanish folk songs, frequently augmented by Elissa's harp and clarinet. In addition, she is a founding member of The Salomone Trio, an acclaimed vocal ensemble, whose CD, "Sacred and Profane," was called "a beautifully performed album, one of the most conceptually original CDs in years" by Renaissance Magazine. Her talents are also featured on Michael Hughes's gospel CD, "Amazing Grace" and on the New York Philharmonic recording of John Adams' "Transmigration of Souls" (Nonesuch).
Trained in voice by Claire Alexander, Shirlee Emmons, Alan Seale, and Myron McPherson, she also studied vocal acoustics, vocal anatomy, repertoire, and vocal health at Teachers College. She has given recitals at the Boston Early Music Festival, St. Francis of Assisi's "Music of the Spirit" series, and in many churches, synagogues and branch libraries in Brooklyn, Manhattan and Queens, and spent two seasons with the New Amsterdam Theatre Company (the predecessor of the Encore! series), reviving vintage musicals.
In 1998, Elissa created the Everybody Can Sing® voice studio and workshops to help people who are afraid to sing. She has run workshops for the 92nd Street Y, Makor, the Rio Caliente Spa in Mexico, groups of Episcopal seminarians, and in various private settings. "[She is] a wonderful, patient, sensitive teacher, who made everyone feel more confident in their abilities," wrote a workshop participant. For more information about her on-going classes, please go to www.everybodycansing.com
Member of
New York Singing Teachers' Association
Professional Women Singers Association
American Guild of Musical Artists (AGMA)